6 tags
6 tags
Charlie Brooker Compendium: Charlie Brooker to... →
The Walking Dead, the new zombie apocalypse series from The Shawshank Redemption director Frank Darabont, is one of the most hotly anticipated new shows of the fall season On 28 September, Charlie Brooker will host an exclusive screening of the director's cut of the first episode of The Walking… I have to go to this!
I'm Voting Tea Party brand t-shirts by Jeremy... →
Obama won't let my company harvest the organs of immigrants. That's why I'm voting Tea Party.
6 tags
The new improved Fablon-ous PS3 →
Give your PS3 the 70's look via @lastexitshirts.
6 tags
BBC News - Christian shop manager dissuades... →
"I'm just going to talk with you about Jesus."
3 tags
Watch
An Introduction to Firefox's Tab Candy (by Aza Raskin) This is very geeky but looks good. It's kind of the Mac OS with the zooming and grouping of http://prezi.com/. Also, I had never heard the term "info guilt" before but immediately recognised the feeling.
Third Inception Trailer Now Online →
Looks brilliant. Christopher Nolan doesn't make bad films.
6 tags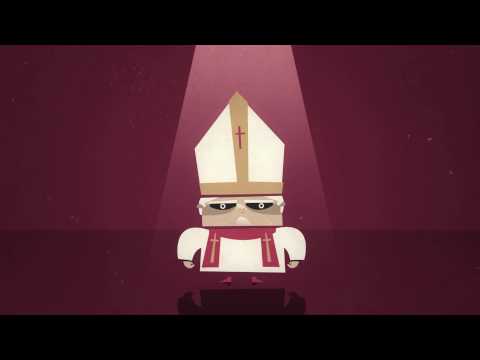 4 tags
6 tags
4 tags
our generation will be remembered for 3 things....
mondojergens: — bono Hopefully not for U2 though.
6 tags
4 tags
pandoran-deactivated20130315 asked: You're following my blog! Yay! May I ask what about it you found interesting?

Also: vegetarians kick ass.
5 tags
The Adventures of Captain Atom
This is the fantastic comic created by some of my coursemates for their group project. It really does kick ass and has incredible depth. If you know something about philosophy of science and science communication, spot the references. For more information about it take a look here: http://dougal.union.ic.ac.uk/media/iscience/?p=1040 You can follow a couple of the authors on Twitter:...
3 tags
4 tags
Best and Geekiest T-Shirts Here! →
I love this site. I have the above t-shirt, a Blade Runner one, Shaun of the Dead, Big Lebowski and Batman.
4 tags
6 tags
5 tags
6 tags
My New Favourite Snack Food...
I'm a big fan of Marmite but I think it's even better when it's been cooked a bit. I've been making these on and off for the past couple of weeks. Here's how you do it (it's not rocket science): 1. Take an english muffin and slice it into two. Grill the exterior sides until crunchy brown. 2. Butter the soft, untoasted, inner side of the muffin and spread...
3 tags
3 tags
7 tags
7 tags
Probably the best summary of UK politics →
Select quotes being: "The Tory leader shrugged off Mr Brown's attack during a campaign trip to Yorkshire and the Midlands where he slapped lots of poor people on the back and laughed at whatever it was they were saying." And Mr Brown said: "He's [David Cameron] all smiles and fancy boots, while I, on the other hand, am chronically self-conscious, scared of...
6 tags
mflow →
A new way to consume music. Sign up and download the program, follow people à la Twitter and you get a feed of their recommended music (or flows) and listen to these tracks for free à la Spotify. You can reflow any tracks you like to your followers as well as selecting stuff from mflow's library that you like and flow that. There are some cons: It's not Spotify, you can't...
3 tags
8 tags
Songs about Science
I've been watching a lot of Breaking Bad (the excellent AMC series starring the increasingly compelling Bryan Cranston) recently and in one of the later episodes of Season 2 they briefly use TV on the Radio's song DLZ. The song is from their 2008 album Dear Science, an album I urge you to listen to if you haven't already, and is perfect for that scene with its gradual crescendo...
11 tags
Our Radio Show (Clash of the Playlists)! Listen to... →
According to Neil Young 'it's better to burn out than to fade away' and this was famously repeated in Kurt Cobain's suicide note. On CotP this week we clashed music from bands/artists that effectively burnt out by stopping before their time, dying or perhaps they disliked their own music vs. music from bands/artists that just keep on going no matter what, nothing can...
6 tags
5 tags
6 tags
Vlatko Vedral talking to Alex Krotoski →
Vlatko Vedral is one of my favourite scientists; he's a great communicator and thinker (plus he's super cool). For a Discovery series (Exodus Earth) I worked on we interviewed him about teleportation, fascinating stuff and probably my favourite interview from the series. In this video he discusses the idea that the universe is made up of units of information which leads into...
4 tags
6 tags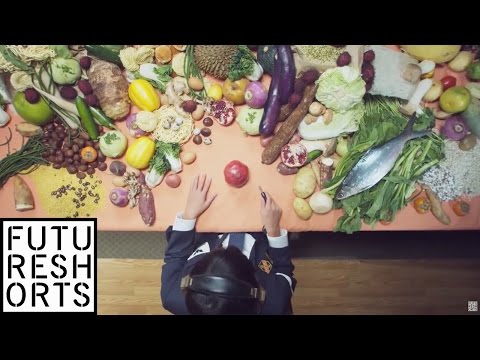 4 tags
and...
050409: I have one (1) follower! hello. I like your MSc. Hello! I am your follower. I like your blog. I got my first follower today too…exciting stuff.
Science Babes and Science Hunks in Cinema
This is another republish from I, science. The babes are my work and the hunks are Natalie Mills' (MSc Science Communication, Imperial College). What image do you have of scientists? Often the scientists on screen are stereotyped as geeks and/or comic relief such as Doc Brown in Back to the Future or Q in James Bond. Rarely do we get to see sexy heroic scientists but when it does happen...